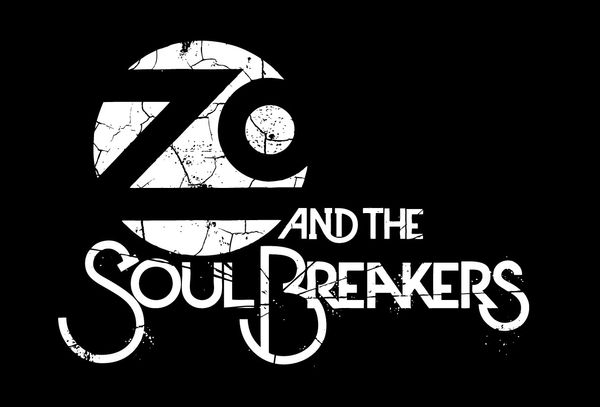 Welcome to the home of
Zo and The Soul Breakers
. We're glad you dropped in to get to know us better. Many of you know that we have a
Facebook
page: Zo Carroll and The Soul Breakers (click on FB to go directly there), but we wanted to expand our web presence through our Bandzoogle band website. We think you'll agree that our site is pretty cool!
Those of you who've been following us for awhile, know that the band has undergone some changes over the past few months. The biggest and saddest change of all, is that we had to say goodbye to our former guitar player-Greg Babich, who passed away earlier this year. Greg was such an awesome friend and one hell of a guitar player. He helped to define the sound of
Zo and The Soul Breakers.
His kind, gentle, and friendly demeanor is sorely missed by not only us, but by everyone who knew him. I miss his common sense and level-headed approach in dealing with band issues. He left some huge shoes to fill. His presence will always be felt by those of us who loved him. He was taken from us far too soon. God bless his soul.
The band has undergone other changes as well. Clay Brown who played sax for us, has been replaced by
Gary
Love
. Gary is an exceptional player, who every now and then, is known to play some mean bongos! He's a true pro and a pleasure to work with. On keyboards we're proud to have
Jim Holt
joining us on stage. He has replaced AmoChip Dabney. Jim actually auditioned with the band a couple of years ago. I loved him then and love him now. As with Gary, Jim is a true pro. Don't get him started with his old band stories, unless you're ready to do some laughing. He's got a million of them and they're pretty damn funny! It seems that we now have a permanent guitar player in
Richie "Fingers" Palmer
." Richie learns quickly and like Gary and Jim, is a true professional. He along with the two of them are welcomed additions to
Zo and The Soul Breakers.
I do
want to thank guitarist 
Rey Vasquez,
for his services right after Greg died. He helped us out with a few gigs but ultimately was too busy with work, family and his other band projects, to stay with us permanently. He's one hell of a nice guy and can play the hell out of his guitar. Thanks Rey. 
So now, it's on to bigger and better things for the band. I will be updating band bios and hope to upload a band pic as soon as we have a good one. Oh by the way, our new CD -
What I Need,
continues to sell and draw good reviews. Those can be purchased through this site as well as most other sites where you're accustomed to buying music. If you have any questions about booking the band, buying stuff or anything else, get in touch. We'd love to hear from you.
Ciao,
Zo Carroll